GEMPDX is a local extension of Global Eyeglass Ministry (GEM) and a 501c3 nonprofit through Calvary Chapel Southeast.
When a vision clinic is held in a majority world country, people come. They come for the eyeglasses, and what they get is the love of Jesus.
Let us train your team to go and serve God by filling this basic need.
Let the people come and see. See to read their Bibles, see to do work, see their loved ones, and see the light.
Wayne Duggan was introduced to GEM (Global Eyeglass Ministry in 2018 when he was trained, and went as part of a CCSE mission trip in support of our missionaries in Kenya. It was very different than any other mission trip! It changed his life and his wife Joby was soon to follow. The rest is history.
But first…
We need donated eyeglasses; prescription and readers. How can you help you say?
You could place a collection box in your church, at your job, or school or fitness center! We have the boxes for you.
You could wash eyeglasses in your dishwasher! (yep, that's how we do it)
You could learn how to read eyeglasses on the lensometer? We can train you to help prepare the eyeglasses for the mission field.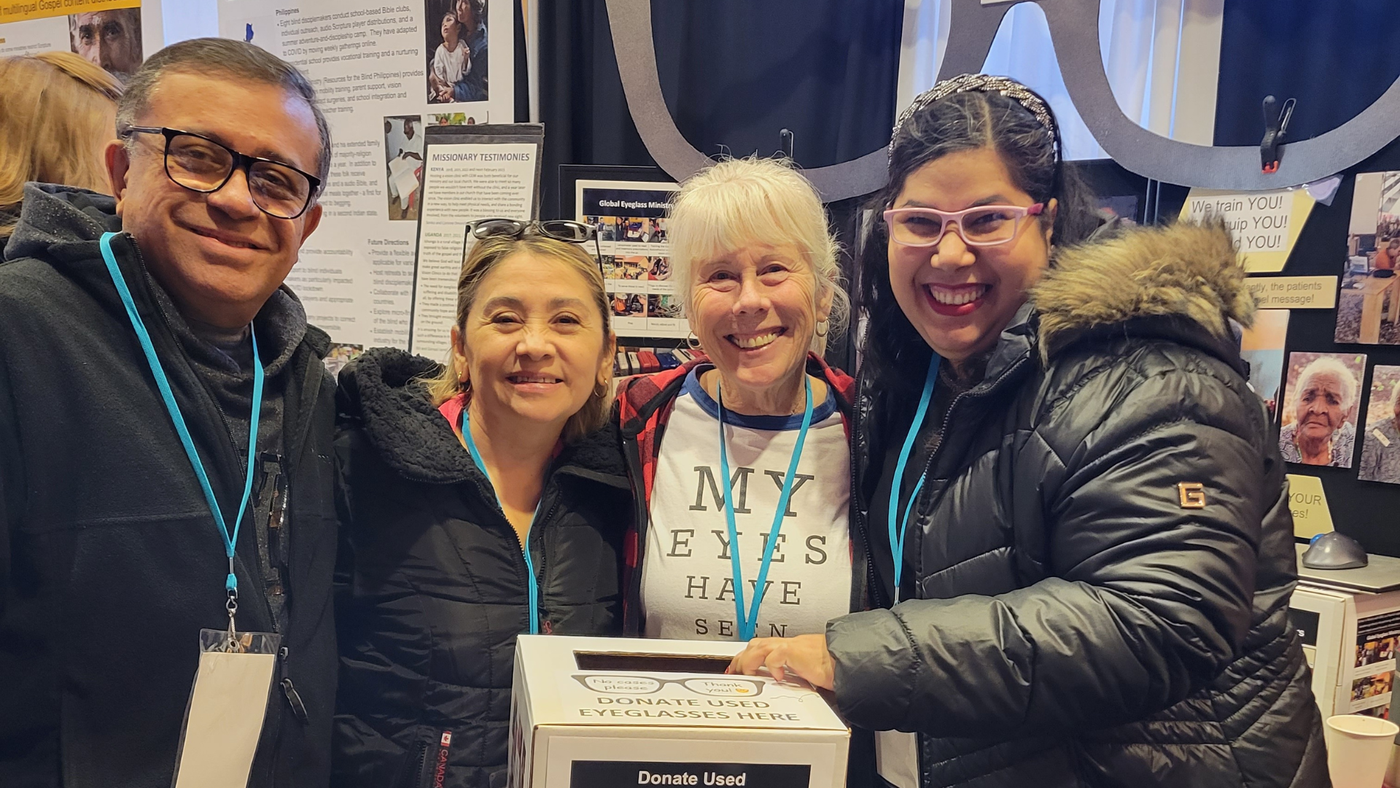 Get Involved!
There are different kinds of gifts, but the same Spirit distributes them. There are different kinds of service, but the same Lord. There are different kinds of working, but in all of them and in everyone it is the same God at work. Now you are the body of Christ, and each one of you is a part of it. 1 Corinthians 12:4-6, 27
Mission Trip Updates
Wayne and Joby Duggan/GEMPDX write newsletters while in the mission field to record events and memories for when their memory fades. "It is our joy to share with you what God is doing through the eyeglass ministry, and in appreciation to you all for your prayers and support."
If you want to read any past newsletters, they are gathered at the link below:
Financially Support Us!
If you would like to financially support GEM PDX, click the "support" button below.
We are thankful for all prayers and any financial support.
Calvary Chapel is a 501c3 non-profit organization. You can give online, or you can send in a check written out to Calvary Chapel Southeast, noting GEMPDX on the memo line and a tax receipt will be mailed to you by the end of that calendar year. All funds raised through CCSE will be used to help cover the basic costs of a GEM mission trip (lease & insurance of the clinic system, baggage fees, whatever customs charges for the eyeglasses, lunch and water for the team during the clinic, leasing space, tents & chairs as needed, and a stipend blessing for the indigenous volunteers).