Study the Word with us!
Join us this season as we study through the book of Acts and walk with the apostles from the ascension of Jesus to the many journeys of Paul. We have live teachings and small groups on Thursdays or you can attend our Tuesday group for the recorded teaching and small groups.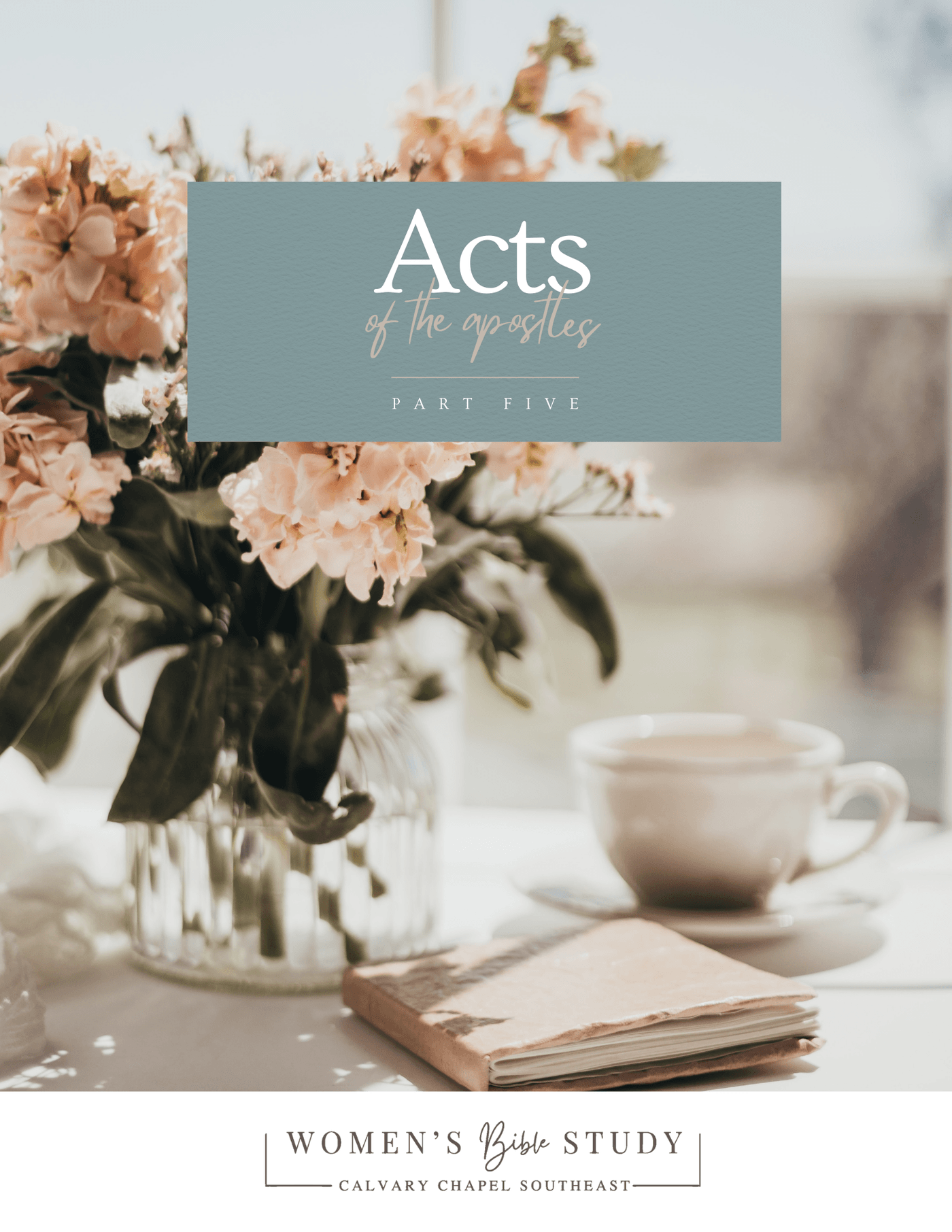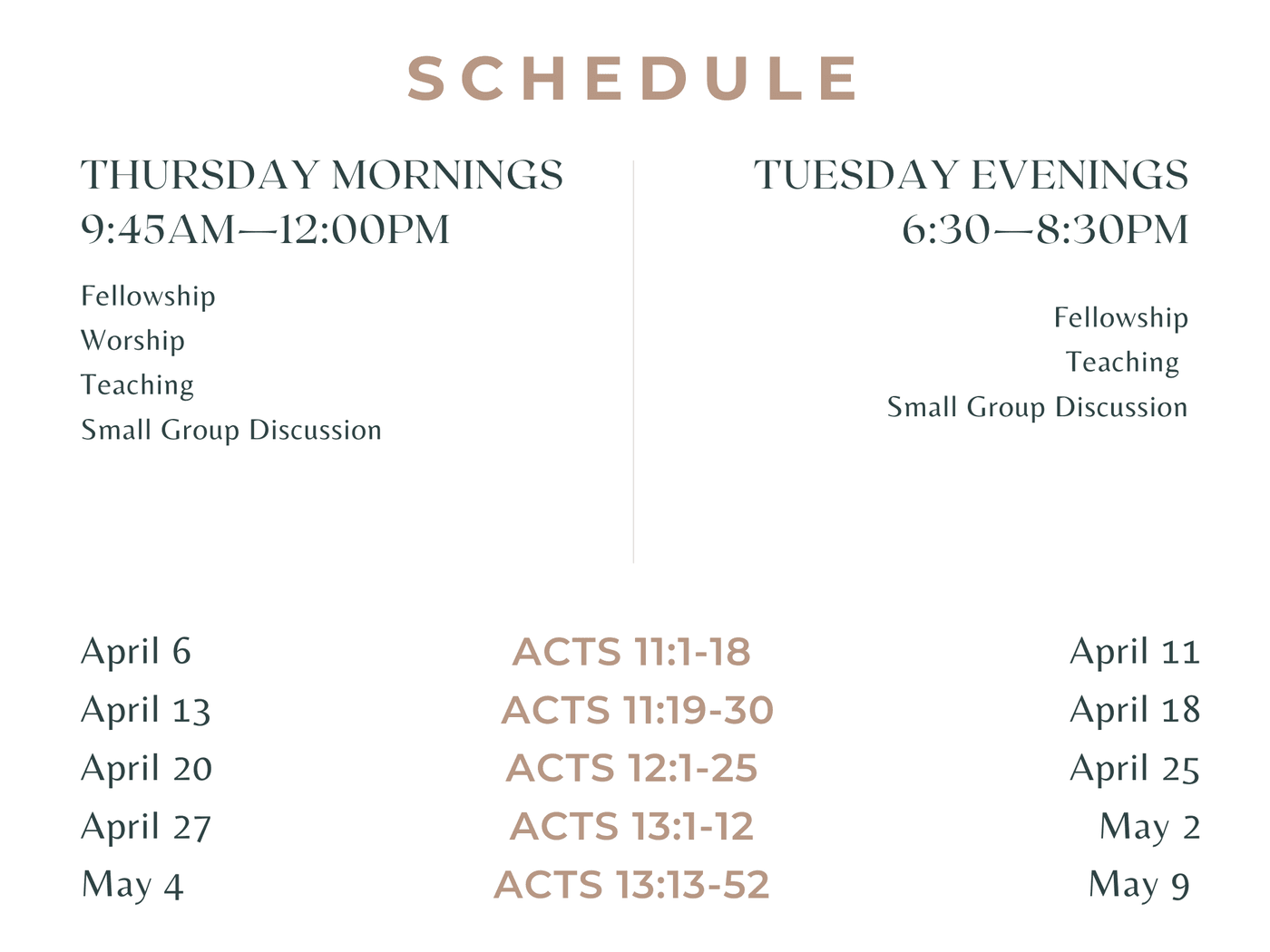 When: Thursdays at 9:45am & Tuesdays at 6:30pm
Where: Calvary Chapel Southeast
Click the link below to sign up for Women's Bible Study, or if you have any questions, fill out the contact form below.
Questions?